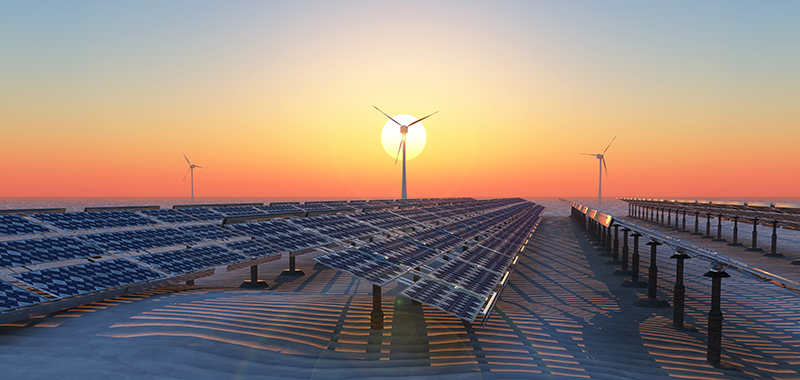 The Middle East Solar Industry Association- MESIA, is the only non-for profit solar association bringing together the entire solar sector across the Middle East and North Africa (MENA) region. Our aim is to:
Promote solar growth and opportunities in the entire region
Collaborate as marketing and content partner with our local, regional and international members and partners
Organize educational webinars, events, and networking workshops for solar professionals
Produce reports on market trends, latest technologies, standards, and best practices
Support our members' and partners' through various physical and digital activities
MESIA has over 80 local, regional and international members as well as key partners from the entire solar value chain: EPCs, integrators, subcontractors, technical advisors, law firms, components manufacturers, Investors/lenders/funds, components suppliers/components agents, or distributors or industry media and content/ research providers. These include companies such as ACWA Power, Synergy Consulting, Huawei, Sungrow, Pure Energy, NES Fircroft, FTC Solar, Arabian Qudra, Desert Technologies, JA Solar, Trina Solar, Jinko Solar, Tenka Solar, LESSO, LONGi and Jakson Green.
Any company, association or media involved in reaching or connecting with the MENA solar and the broader renewable energy industry with a focus on the Middle East and North Africa is welcome to join or partner with the Middle East Solar Industry Association.
History
MESIA was created when a group of solar pioneers came together with the aim of giving life to the vast potential for solar in the Middle East. The group was led by Vahid Fotuhi from BP Solar and Prof. Georgeta Vidican from Masdar Institute. After a hugely successful launch event on November 23, 2009, the group established a steering committee made up of the key players in the local solar market.
These players went on to become the Founding Members of MESIA and they included: ABB, Alsa Solar Systems, Amonix, Apricum, Bird & Bird, BP Solar, Chadbourne & Parke, Enviromena, First Solar, Masdar, Power-One,
Schott Solar, Schneider Electric, Siemens, Standard & Chartered Bank, Sunpower, Taylor Wessing, Viessmann, Vinson & Elkins. Along the way, the group experienced many technical, financial and operational challenges as such an initiative had never been undertaken in the MENA region. But the team remained true to their passion for solar and pressed ahead.
Thanks to their hard work and perseverance, the Founding Members successfully instilled roots of what would emerge as the largest and most respected solar association in the MENA region.
Historical Milestones
| | |
| --- | --- |
| June 16 2013 | MESIA reaches 100 members, growing by 40% in just over a year |
| May 21 2013 | MESIA licensed by CDA in Dubai to operate as a not for profit trade association |
| Jan 11 2013 | MESIA wins its first trophy, awarded by DEWA in recognition for MESIA's work to promote solar |
| Mar 26 2012 | First AGM held, resulting in the election of the first MESIA Board of Directors |
| Jan 14 2012 | First MESIA publication launched in partnership with PwC, receiving huge media exposure |
| Jan 7 2011 | First official event organized; a Breakfast Briefing at the Crown Plaza hotel on Yas Island |
| Sept 6 2010 | RAK license acquired, bank account established |
| June 22 2010 | EmiratesSolar.com domain name acquired |
| May 31 2010 | MESIA logo created (Designer: Bashar Muhtadi) |
| Jan 7 2010 | First MESIA Steering Committee meeting, held at Masdar |
| Nov 23 2009 | Inaugural Emirates Solar Industry Workshop held at Raha Beach hotel in Abu Dhabi, hosted by BP Solar and the Masdar Institute |