Spotlight on Mohamed Helmy, Regional Manager Middle East & Africa at BayWa r.e.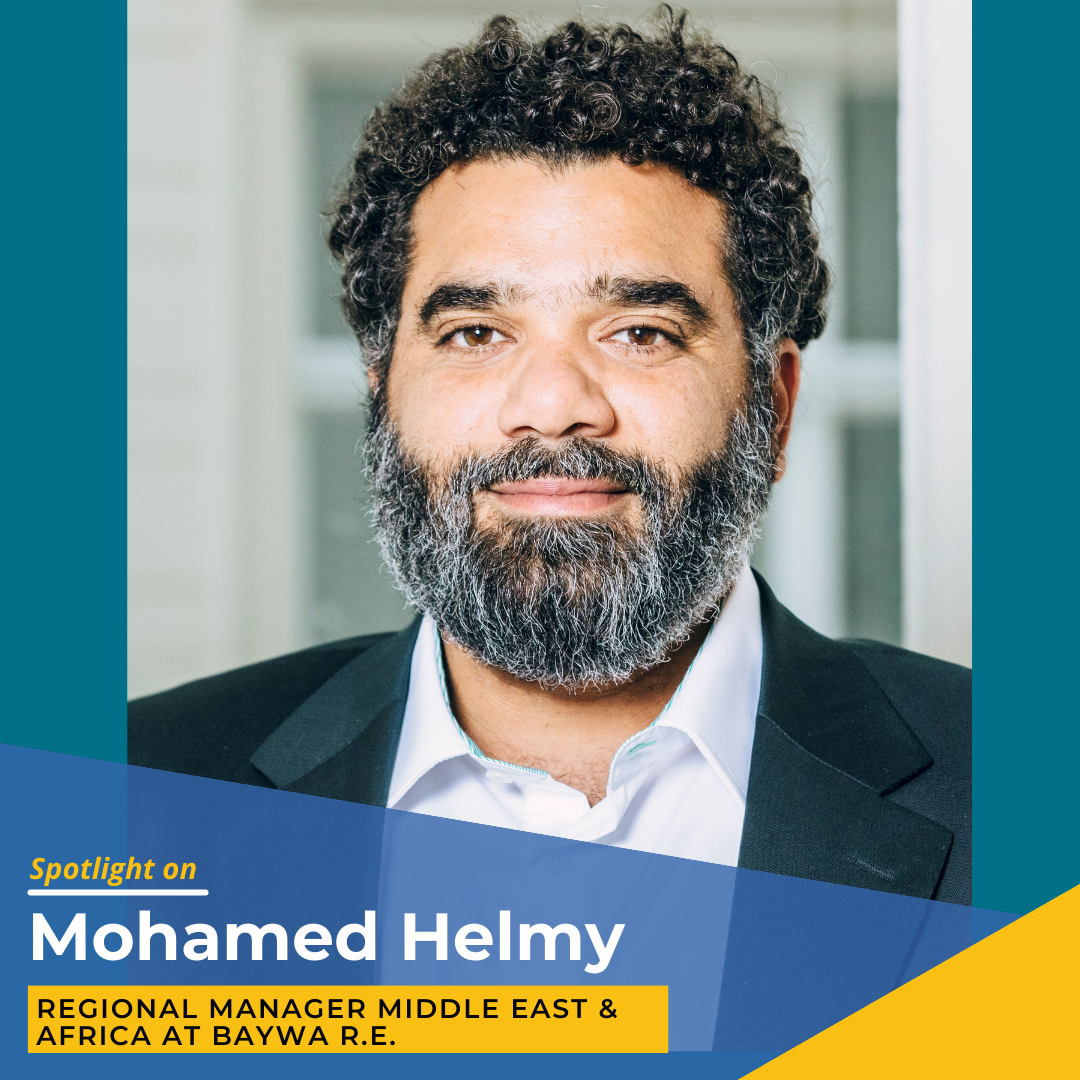 Mohamed has an M.Sc. in renewable energy systems from the Technical University in Berlin and has over ten years of experience in the development, management and execution of solar and wind energy projects in the MENA region. Mohamed joined BayWa r.e. in 2018, where he oversees the project development and management of utility scale solar, hybrid and green hydrogen projects across the region.
Tell us more about your journey in renewable, when/where did it start, and how did you come to work with BayWa r.e?
With an engineering background, through my B.Sc. in electrical power engineering in 2005, and my passion for renewable energies as the main sustainable energy source, I completed my M.Sc. in renewable energy systems at the Technical University in Berlin. After which, I started my journey in the renewable energy at the Fraunhofer Institute in Germany where we examined the different components and materials used in the production of the solar PV energy systems. After the Fraunhofer Institute I joined NEOEN, where I was in charge of the development, management and execution of solar and wind energy projects in the MENA region. Currently with BayWa r.e. since 2018, where I focus on Africa and the Middle East as a Projects Manager Middle East & Africa/ Country Manager Egypt.
Can you tell us about your most advanced sector (solution or service) and what sets you apart from other competitors?
BayWa r.e. AG, the group covers the entire value chain in the renewable energies business. This includes the development, realization and operation of plants and trading in systems and components, as well as trading in electricity, gas and heat from renewable energy sources.
We also specialize in more technically and commercially complex and customer-oriented solutions, like hybrid solutions combining several renewable energy sources as well as energy storage solutions, off-grid energy supply, floating PV and Agri-PV.


What's a recent milestone BayWa r.e has achieved that you would like to share with us?
With over 17 projects of floating PV implemented or under construction in several regions, BayWa r.e. positioned itself as one of the leading companies in this technology. Floating PV has a huge potential in the region, not only for sustainable energy generation but also for water savings, due to the reduction of the water evaporation.
What are your expectations for the MENA region in terms of growth and new opportunities for BayWa r.e?
Due to the abundance of resources in the region as well as the huge potential for renewable energy, Power-to-X is one of the main opportunities that need to be focused on during the next period. Green Hydrogen is a good example of how these resources can be deployed to transform the region to a global green energy and export hub.
ABOUT BAYWA R.E.
BayWa r.e. offers end-to-end project solutions that encompass initial planning and consultation, project development, turnkey construction, and ongoing technical and commercial operations management. Our expertise, creativity and knowledge base are built on the experience of successfully bringing over 5,000 MW of renewable energy online and managing over 10,000 MW of renewable assets around the globe. We have offices in over 29 countries with over 4,000 employes and operations throughout Europe, North America, Africa, the Middle East and Asia-Pacific, and are strategically investing in new and emerging markets.